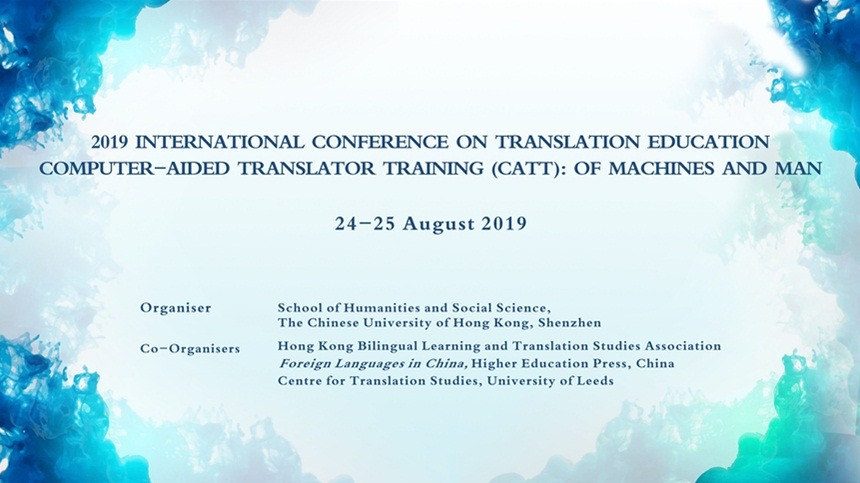 2019年第二届翻译教育国际研讨会
机助译员训练 (CATT): 人机之间
观看大会全程直播盛况
Hui PIAO; Sangmin HAN; Kyo KAGEURA
The University of Tokyo
In translator training, it is still a common practice for instructors to mark errors of students' translation, and students learn from this feedback from instructors. Tacit knowledge transfer may happen through this process, which, however, does not provide opportunities for knowledge transfer through reflective/analytical means. One reason is that a meta-language that makes it possible to talk about, explain translations is not sufficiently shared in the process of translator training.
MNH-TT, "Minna no Honyaku" (Translation of/by/for Everyone) for Translator Training is a web-based collaborative platform for translator training which provides several functions including a predefined 16 issue categories, which are based in MeLLange categories.
In 2018, we experimentally provided the predefined 16 issue categories in peer-revision tasks at a translation class (English-Japanese) at the University of Tokyo. Students were asked to use it to explain their revisions to others. We informally observed that discussions among students were noticeably promoted.
In order to clarify how the use of predefined issue categories, as meta-languages, affects revision and explanation especially on the wording and phrasing in revising translations and explaining the reason for revision, we conducted an English-Japanese translation self-revision experiment in Dec 2018-Aug 2019 with 13 participants, and is planning to carry out its other-revision version in Sep 2019.
We found that when using the predefined issue categories, some participants will use longer and much more detailed sentence, as well as more grammatical terms to explain the reasons for revisions. These observations indicate that using predefined issue categories as meta-language to explain operations or elements involved in translation will be useful for translators to reflect on what they did and analytically communicate with each other, which is one of the critical competencies for translators to nurture in order to survive changes in the technological and social environment surrounding translation.
(This work was partly supported by JSPS KAKENHI Grant Number 19H05660.)
《2019翻译教育国际论坛》专题栏目